If you're looking to get an auto part for your used car perhaps buying it used may get you the best deal and best price saving you hundreds of dollars or it may not.  Here are some tips on the best way to buy used auto parts in titusville fl at the best price.
There are many places where to buy used auto parts in perfect condition which will save you money and keep you off from buying a new part, but of course, to buy them, you have to know certain tips.
How to choose the best way and best places to buy used car parts in the Titusville area
Factors such as the budget you have or availability of the part you need may be more important than you think when finding the Best Way To Buy Used Auto Parts.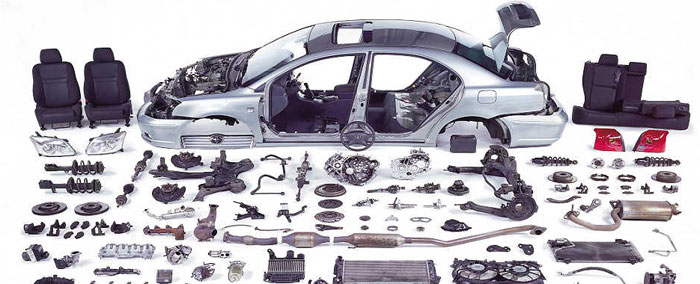 Research the used car parts you need
Research is the first thing you need to do before you go out and go to a junkyard or salvage yard.
Search on google.com to find out the part number and the price list of  the automotive part  you need. Look at what it costs brand new at the auto parts store like Autozone or NAPA Auto parts you want to see if is worth it buying the part used. You might realize that buying it new makes more sense then an used auto part.
Now that you know the part number search on Ebay and Rock Auto for your part to check their availability. There are many more online inventories but , with this you can save money and have the piece without even leaving home, fortunately many pieces are obtained online and several online sites guarantee that what you see in the publication is what you will receive.
The specific  make and model  of your part is another important point, there are  thousands of cars , doing so helps you ensure compatibility with your car with the part and it will not be wasted money.
Check if your car part  needs  additional parts , so you will make a single purchase since you're working on your car and all the parts are easy to get to that way everything is changed at once and you save more headaches. A good example if you're changing a water pump check your belt to get it replaced more than likely is worn and you will have to replace it down the line.
Find out if the part you're buying has a warranty (And if they offer time for an additional fee). Some used or new auto part establishment sell extended warranties on the parts sold
Once you know the used auto parts price vs new auto parts price you can quickly decide which way you want to go but be careful because some parts you want to buy new no matter the price because they wear out faster than others. Listed below
Used auto parts you shouldn't buy at a salvage yard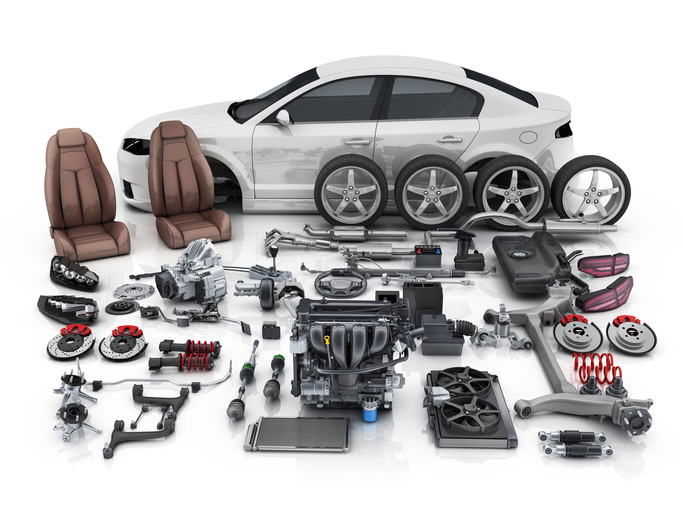 There are parts that suffer greater wear than others, the most important are:
Spark Plugs. Within the used parts of a vehicle are very fast wear parts, so the change is required at least in each tuning. Since they are replaced before they fail, buying them used is not a good idea because you don't know how old or new they are.
Gasoline filter. This prevents garbage from reaching the engine, it is recommended to change it every 40 thousand miles. These are not bought used, they have to be changed frequently, depending on their condition, just like the spark plugs is not a good idea to buy this used.
Air filters. It prevents contamination in the combustion chamber and must be replaced at each service. They are also not bought used.
Oil filter. Its function is to filter the oil for engine lubrication and it is replaced at each oil change. Not really good to buy this used.
Shock absorbers. They maintain the stability of the car and delay tire wear, their life span is approximately 40 thousand miles. They show their wear when going through a hole or imperfection in the pavement, it feels like you are in a horse charade if they're bad. Now it is really recommended to buy them new because they are not that expensive. If you find them cheap enough and you are changing them yourself and not paying someone to put them on you can gamble buying them but if they are worn out you will have to take them off again and you just lost your time.
Advantages of buying OEM parts at a salvage yard
Some auto parts are exclusive to the brand or OEM(Original Equipment Manufacturer), so in these cases you will not be able to use an after market new auto part and will have to make the purchase at the dealership and, if it is not in stock, an order will have to be placed.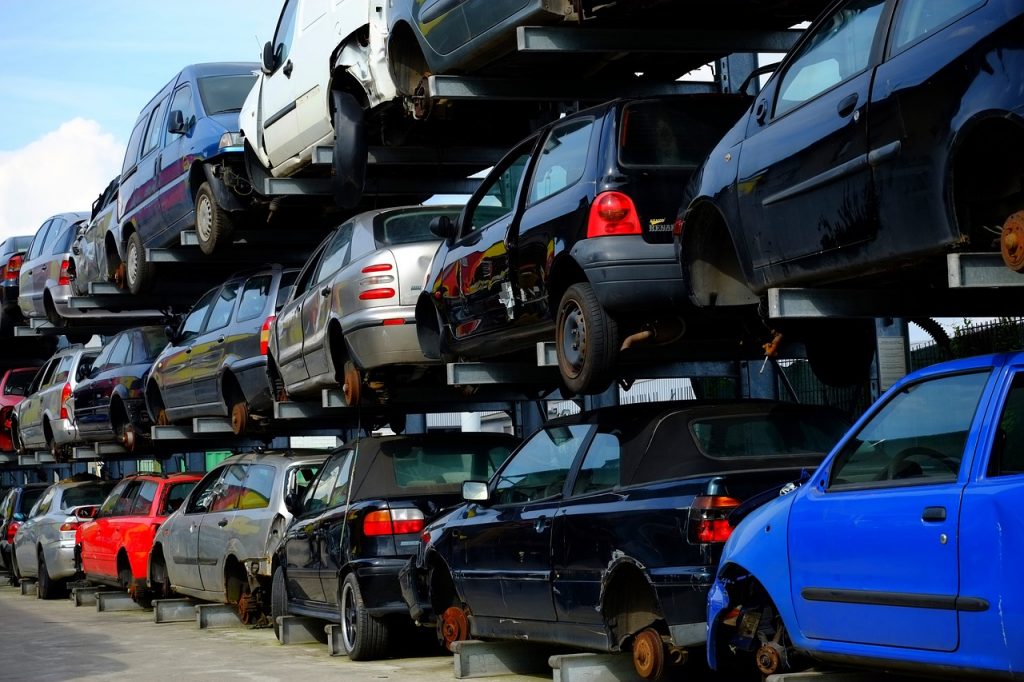 This can be a high cost and waiting time so you can go to a salvage yard, since the junk cars have no choice but to be sold in parts.
There are OEM spare parts in these cars, although not necessarily from a dealer, and of course there are also generic ones. The main difference between these is the price. You can check the advantages of each one with your seller.
When you buy the working OEM used parts, they will fit right in and will work for a long time before requesting a replacement, because you are using what was originally designed for your car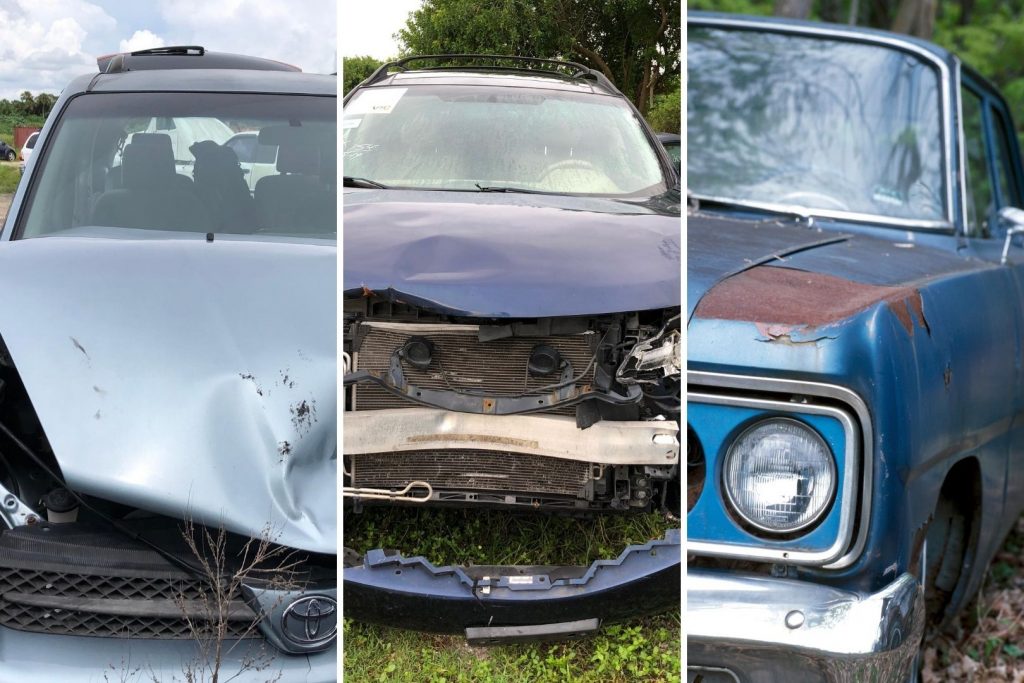 Verify Verify and Verify
Some parts are more complex or very similar. If you are not sure which one your vehicle needs, take a photo of it to show the seller and ask the seller to show you photographs of their inventory or, if possible, physically take the old part with you to the yard to compare it. You wouldn't believe how many different parts go in the same year make and model vehicle. For example some ford pick ups have 8 different choices for engines or transmissions.
There are parts that will interchange with other parts for example some air compressor for a Chevy S10 can be used in a Chevy Suburban models without any adaptation, but not all cars are like that, so , if you are going to put parts on a your car, make sure is the correct one! not doing so will cost you time and money. 

Negotiate the price of your used car parts well
Remember that the costs will depend on the type of part you want to buy, its use, as well as the place where you intend to make the purchase. Do not let them jerk you around and give you an inflated price. Make sure you ask for a lower price and always know the name of their competitor so you can reference their price vs the competition.
Be a smart shopper
Remember the part you're buying is just sitting in their yard unless is a very popular part if you don't buy it, it will just go back to sitting around not making them any money. Shop around your local area for the best pricing so you have an ballpark idea.
Take care of it yourself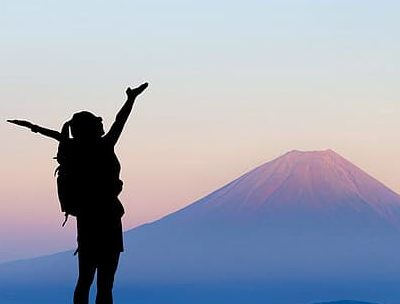 Do not be afraid to search the first place you want to start if you're in the US is car-part.com they have the biggest network of salvage yards around the country, their competition is partshotlines and they've been around longer.
It is always better to know more than not know anything. Nobody better than you will make the best decision about your things.
The best thing is that you can take care of the whole process with the car and it should all go well. When you choose the part you can look for the year make and model, compare prices and even get other opportunities.
Other important tips
If you are not a mechanic and even if you are, we recommend that to go and buy the part on site, you take the part that you are going to change, so you can show the seller what you want and make the comparisons, helping you to choose better.
This applies to online purchases. In the photographs, you zoom in on them and compare them with the one you have in your hand, in this way you can buy the one you need.
As for electrical parts, parts, coils and the like, it is best to buy new and not used, you do not know many things about them and the remedy could be worse than the disease.
If it is a complete, large, heavy piece, for example, you melted the engine and you have to buy another, or a piece that is extremely careful, we recommend that you go to the mechanic, so that this is the one that is understood with the sellers and choose the best for you.
As for buying online, we recommend that you see all the photos of the product and ask the necessary questions before taking the step, you also have to buy in safe online stores, which are serious and protect you as a buyer.
Preventive education
As a driver and owner of a car, it is your responsibility to give it the maintenance it requires on a regular basis. Remember that cars devalue quickly, so keeping your car in top condition guarantees more value for your money.
You do not need to become a specialist on the subject, you just have to keep track of your vehicle's maintenance and you can always consult an expert on auto parts .
When the cars are cared for, they do not give that many headaches, normally the parts don't get damaged so soon, but they gradually show the signs by the sounds they make and slight changes in performance, if it is the clutch the speed is not the same, if they are the brakes it will take longer to break or if it is some other piece, it will reveal it little by little.
Sounds, knocks and other details are part of the diagnosis, do not wait to have the car fuming to repair it, if you take care of it, everything will work and will have a more useful life.  If you no longer want to spend more money repairing your car why not get Get a Free Junk Car Quote or give us a call at 321-209-7777 to get your car quote.