BYD's YangWang U8
YangWang U8 truly an amphibious car
In the latest official video The Yangwang U8 introduces a new high tech feature The life-saving emergency flotation capability.  The vehicle's ability to drive and steer while floating in water In case of emergencies utilizes passive trigger technology when the driver activates the water crossing mode via the main screen the car starts crossing water the vehicle monitors water depth, position, slippage and many other parameters through various sensors.  It adjusts the conditions for flotation and automatically triggers the emergency flotation mode all this can be achieved with the emergency flotation feature.  According to BYD the parent company of Yangwang when the U8 accidentally enters a deep water area It will begin floating It will keep the interior free of water For up to 30 minutes during this time the vehicle can still move forward and steer
Yangwang U8's emergency flotation capability
This floating capability brings a new meaning to passenger safety.  The vehicle's sunroof ceiling ensures that water will not enter the interior for at least 30 minutes.  This gives occupants a significantly increased chance of survival during a flood or emergency situation.  Furthermore the ability to move and steer the vehicle while afloat greatly enhances the likelihood of self-rescue or getting closer to rescue personnel reducing the risk of drowning or harm.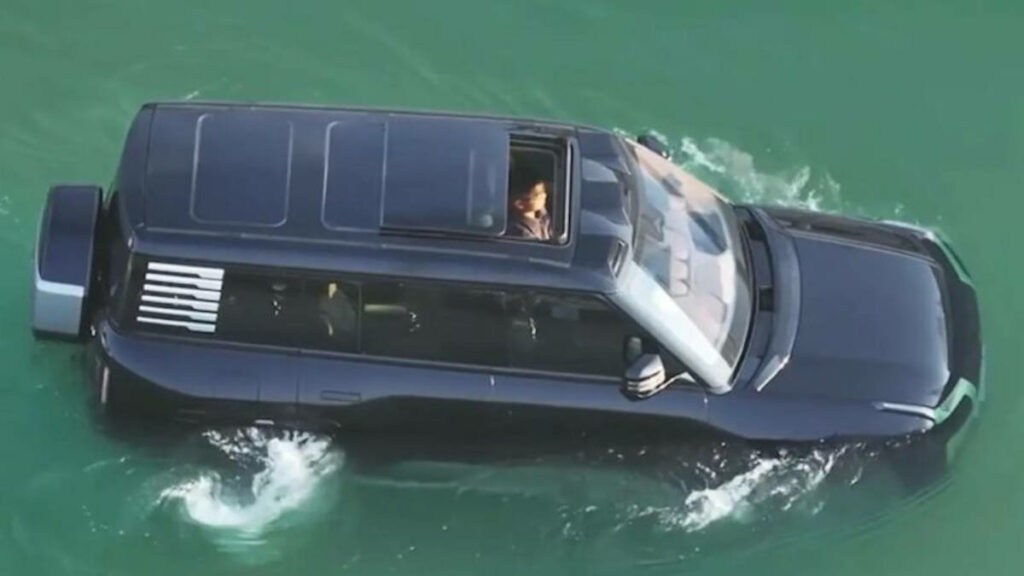 Who is BYD
BYD is a big chinese car and battery manufacturer.  They have been around longer than 20 years in the auto industry.  They also manufacture electric driven buses in the USA.  They are entering the USA EV market with its USA BYD Subsidiary
In the latest official videos released by BYD It can be seen that all electronic components of the Yangwang u8 continue to function during water entry and during flotation.
The sunroof can still be operated.  This greatly reduces the possibilty of entrapment due to the inability to open windows this significantly improves safety.
But how does the Yangwang U8 does this?
The emergency flotation feature Is passively triggered and when activated It automatically shuts down the engine, raises the suspension to the highest position and automatically raises the windows.  It switches the air conditioning to recirculation mode and It adapts the cooling fans for better sealing.  The sunroof automatically opens to allow for an easy escape route In extreme situations the large screen Inside the vehicle also displays water depth data and vehicle position to help riders understand
the vehicle and its surroundings.  Once floating the vehicle's interior can remain largely free of running water for up to 30 minutes and It won't sink.  The rotation and all four wheels will steer Allowing the vehicle to move to a safer ground.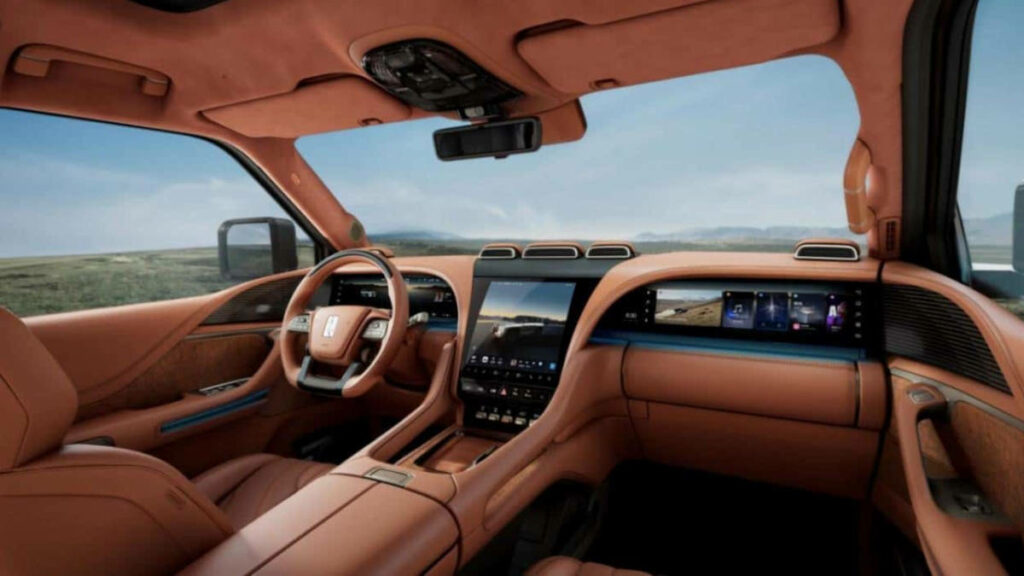 BYD YangWang u8 Speed
While on land it can reach speeds of up to 125 Miles per hour and while floating on water it can only travel speeds of 1.5 miles per hour.  Water use is only for an emergency and will only work around 30 minutes.  This vehicle is not meant to be a water sports vehicle like a jet ski or boat.
U8 Luxury SUV Interior and Powerfull Specs
The interior design is luxurious featuring five large screens extensive use of genuine leather Including nappa leather seats.  A three layer laminated glass.  Sunroof with double layer laminated glass In terms of power the Yangwang U8 is equipped with a four-wheel drive four motor structure with a 2.0 T engine serving as a range extender.  The max power of a single motor is 220 to 240 KW The maximum torque is 320 to 420 NM The total power output is 1197 horsepower.  The U8 Is equipped with Yi Fang blade batteries a non-load-bearing body.  It offers a range of over 620 Miles on 1 charge additionally it has more than 17 driving modes To handle various off-road conditions along with features like 360-degree 'tank-type' turns, Infrared thermal imaging, On-board satellite phone.
The Yangwang U8 is truly built like a tank
The Yangwang U8 is truly built like a tank that can legally be driven on the road.  In summary the Yangwang U8 is considered a large extended range SUV with dimensions of
Lenght of about 17.5 Feet
Width of aproximate 6.7 Feet
Height of about 6.33 Feet
A wheelbase of around 10 Feet
Its curb weight is around 7600 lbs
Will the YangWang U8 be for sale in the US?
BYD has no plans to sell cars in the United States.  BYD has already started taking orders for its SUV that can go on land and water. The starting price for the Premium Edition is 1,089,000 RMB, which is about $160,000 USD.   BYD sells the YangWang U8 directly to customers. The Premium Edition started shipping in October, and the Off-road Master Edition is scheduled to hit the market later this year.
What are your thoughts of the Yangwang U8?